Please just show up 15-min before class.
Workshop
Registration
https://clients.mindbodyonline.com/asp/main_enroll.asp?fl=true&tabID=8
Click Here
Come 15-min before any class listed on the schedule to attend.

Bring your yoga mat otherwise we do have studio mats available here for free.
The classes are customized to you the practitioners, so in each class you both see and feel yourself getting better at your own practice in a style that is catered to you.

It's recommended to come early so to settle into your center for your series.

---
Our Studio Schedule.. All Classes are ALL LEVELS unless noted.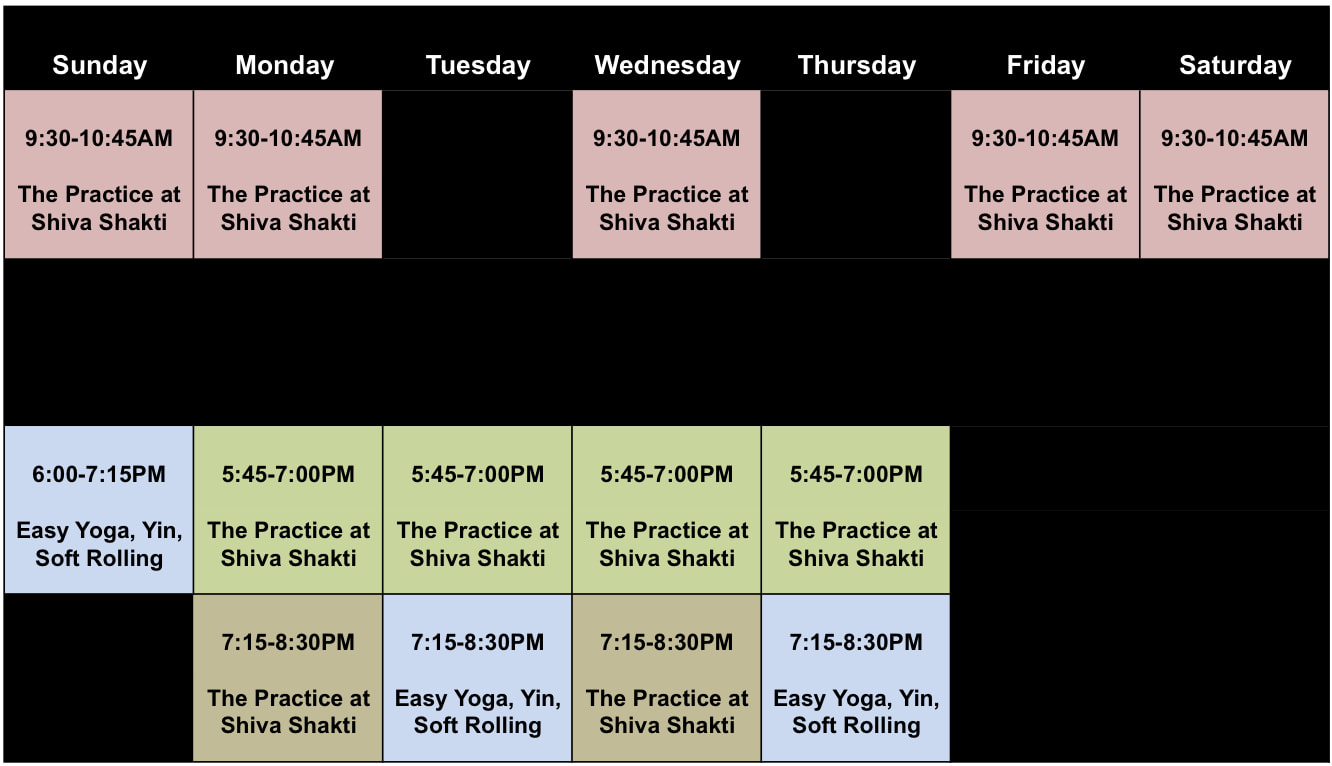 The Practice at Shiva Shakti
The practice is an ALL LEVELS mixed-modality class with beginners to advanced students working side by side in a yoga, kettle bell, ergonomic weight, pilates and core work, movement series that is made to stimulate all muscles groups and balance all joint systems. The series is custom made day by day for the participants, and matched to the day with REAL PROGRESSIONS found within the program for each participate. On Quieter days RECOVERY PROGRAMS will be included.

Easy Yoga (All Levels –Pain and stiffness Reduction) A class built to renew the practitioner for life and the week. Pain reduction is included in these sessions by working with Soft-Tissue Rolling, Trigger Point Release, Yoga Props, Gentle and Light Yoga Movements, Reiki, Yin Yoga and Breathing to ease pain and release the holding of stress in the musculature and myofascial tissues.